Giulia Mazza è una fotografa e visual artist con base a Bologna.
Nel 2000 vince la borsa di studio del Corriere della Sera per frequentare l'Istituto Italiano di Fotografia a Milano dove si diploma nel 2002.
Scenari di fantasia, travestimenti, maschere, personaggi immaginari e storytelling sono gli ingredienti del suo lavoro
Parallelamente all'attività e ricerca fotografica porta avanti la passione per la grafica realizzando artworks soprattutto nel contesto
discografico underground ma anche per manifestazioni culturali e pubblica amministrazione.
Giulia Mazza is a photographer and visual artist based in Bologna.
In 2000 she won the Corriere della Sera scholarship to attend the Italian Institute of Photography in Milan where she graduated in 2002.
Fantasy scenarios, disguises, masks, imaginary characters and storytelling are the ingredients of her work
Parallel to her photographic research, she carries on her passion for graphics by creating various artworks especially
in the underground recording scene but also for cultural events and public administration.
 I like to work on take-away

D

R

E

A

M

S

.
My ARTworks are my VisionS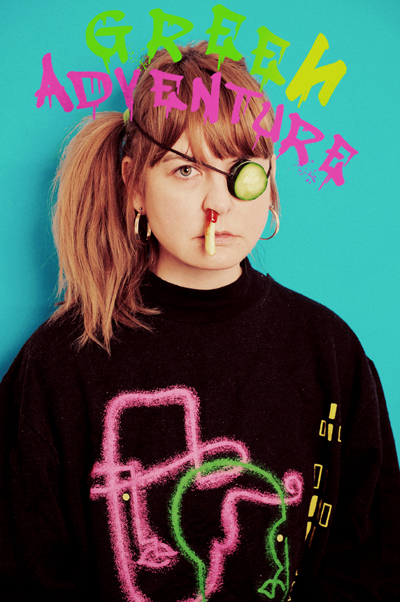 Open for commissions in photography and artwork
giulia [at] giuliamazza.com
Features/Clients
Rolling Stone • Spin • Yoox • Vogue italia • Rumore • Nylon • Blow Up • XLR8R • Inked Mag • GQ • Prada • Grazia • FatCat Records • Maple Death Records • Tannen Records • Galleria Disastro • Coco Magazine • Noctis Magazine • Alienina • Les Libellules • Giulia Marani • Rookie Magazine • DIY Magazine • Ruby Star Magazine • Neverlazy Magazine • Paul Memoir • Amàndula • Woolfang Knitwear • Anonima Impressori • Zeroidee Cooperativa • Galleria Testoni • Galleria Adiacenze
 Exhibitions
LIFE FRAMER – Daylighted digital exhibition, 2019, various venues in the USA (group exhibition)
"BO it! Imagining Bologna, International illustration competition, 2019″, Academy of Fine Arts in Bologna (group exhibition)
 CHEAP – Street Poster Art Festival, curated by CHEAP, 2019, Bologna (group exhibition)
CHEAP – Street Poster Art Festival, curated by CHEAP, 2017, Bologna (group exhibition)
CHEAP – Street Poster Art Festival, curated by CHEAP, 2016, Bologna (group exhibition)
FOTOGRAFIA EUROPEA 2015 – SEZIONE OFF, curated by Sudio PianoBi, 2015, Reggio Emilia (personal exhibition)
MOY DOM 2015 – curated by NONAME SPACE, 2015, Milano design week (group exhibition)
REALITY MODE OFF – curated by ZOO, 2015, Bologna (personal exhibition)
Cheap – Street Poster Art Festival, curated by CHEAP, 2014, Bologna (group exhibition)
Americana , SPAZIO NASTRO SAY YES, curated by Galleria Disastro, 2012, Milano (group exhibition)
C'era una volta, VILLA IMPERO, curated by Gianluca Marziani, 2009, Bologna (group exhibition)
 In Memory , VILLA BALDI SASSOLI, curated by Chiara Ronchini, 2009, Bologna (group exhibition)
Pictures of You, FESTIVAL INTERNAZIONALE DI FOTOGRAFIA, 2006, Roma (group exhibition)
Aural Sculpture(s), curated by Karin Andersen e Michele Mariano, 2005, Potenza (group exhibition)

Ravenna for Art, BIENNALE D'ARTE DI RAVENNA, curated by Scilla Cicognani, 2003 (group exhibition)